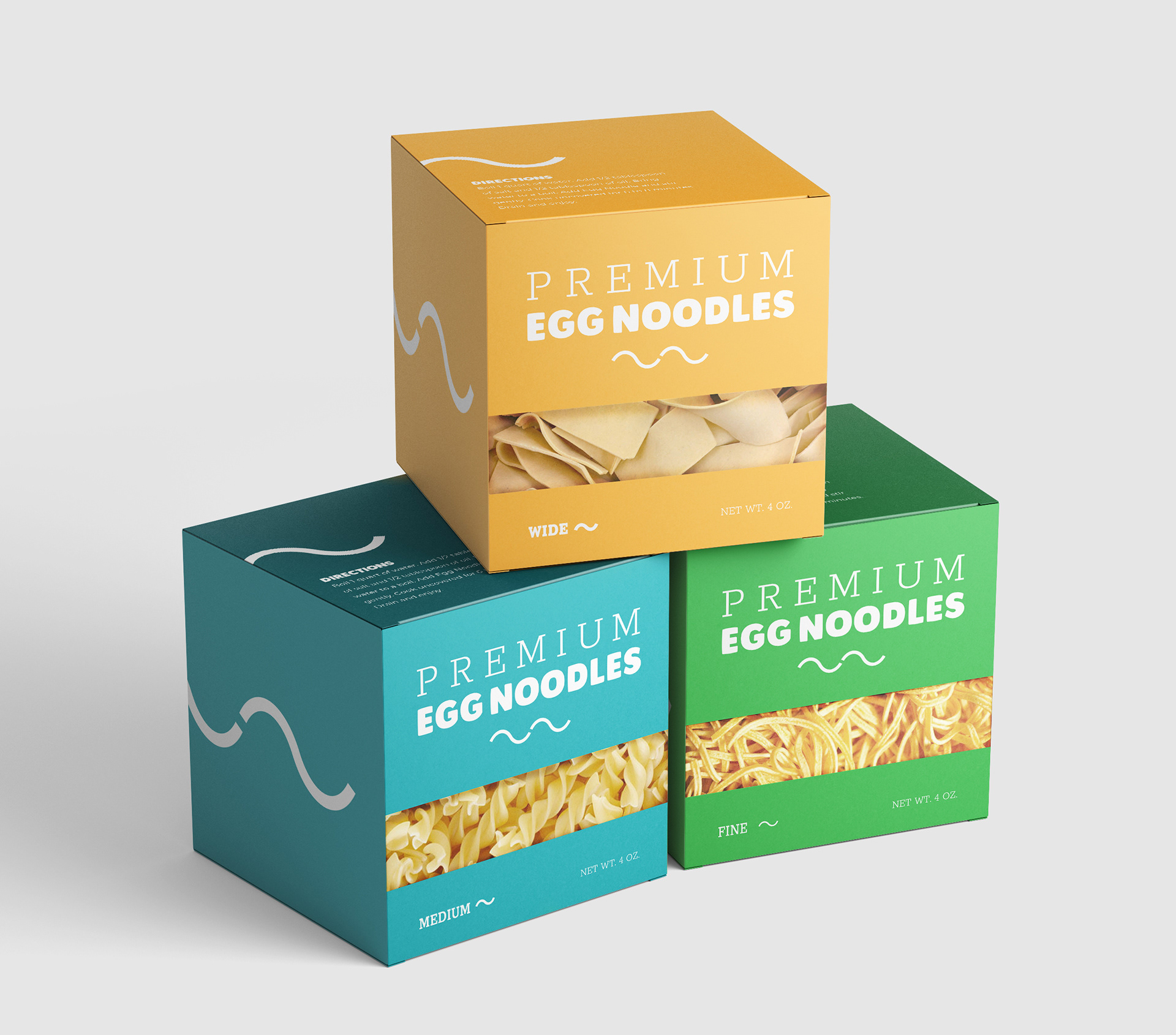 Client:
Myers School of Art, Package Design
Software: 
Adobe Illustrator, InDesign
For this project we were instructed to create a new look for a pasta company, or make our own. I chose to make my own company that specifies in egg noodles. For their package design, I went with a clean but fun aesthetic. Each variable of egg noodle is color coded though still recognizable to the brand as a whole.