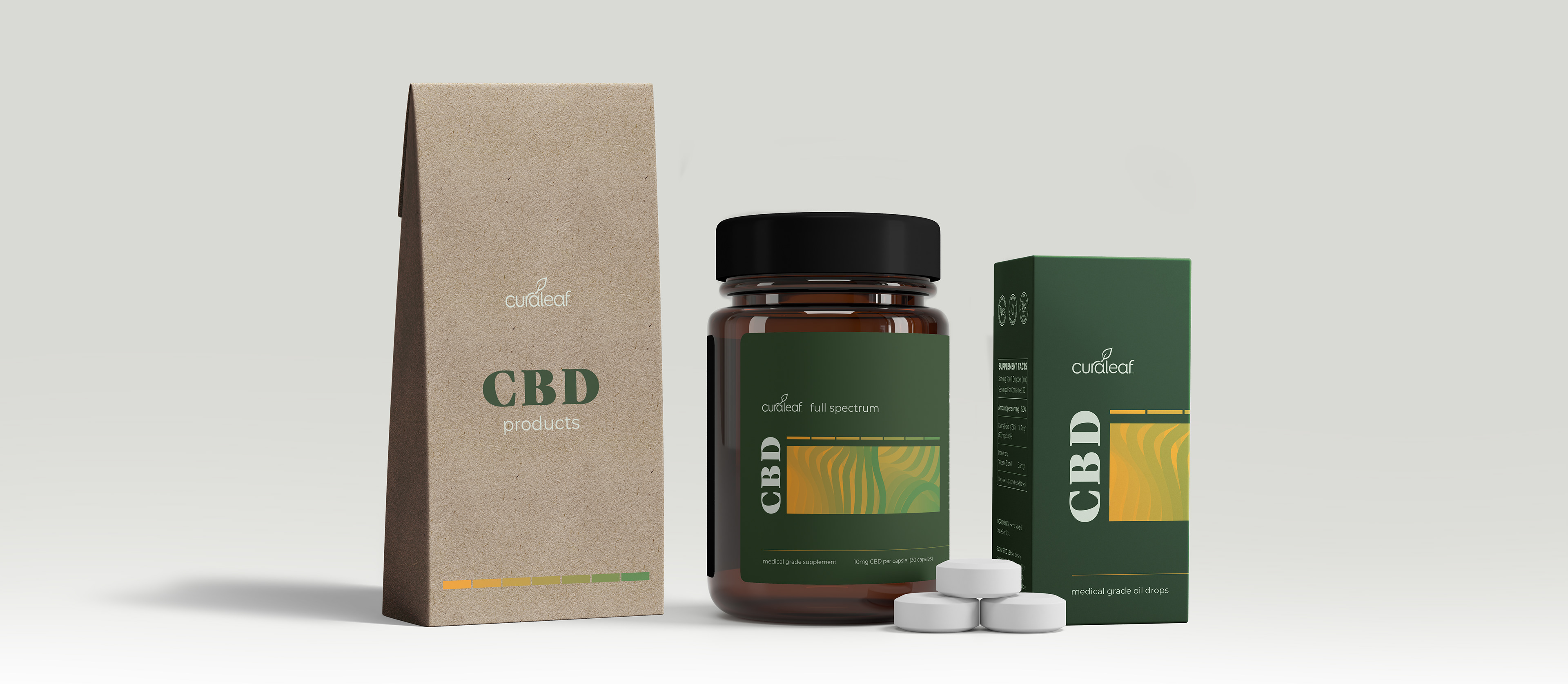 Client:
Myers School of Art, Package Design
Software:
Adobe Illustrator, Photoshop
For this project we were instructed to pick a product that spans three different forms in its packaging. Using Adobe Illustrator and Photoshop I was able to create a new packaging aesthetic for Curaleaf's CBD products. This design was made to look professional yet catching.