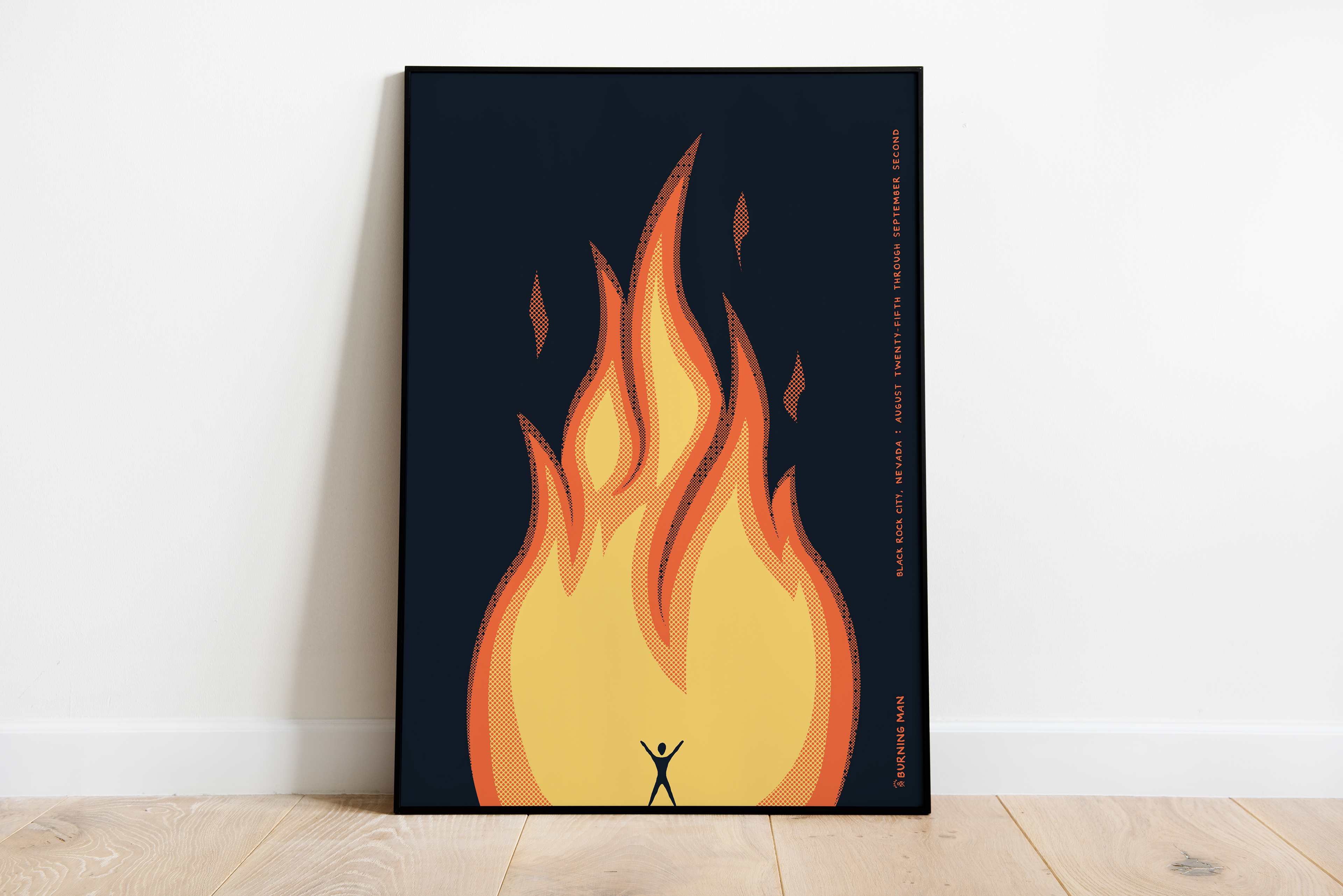 Burning Man Re-Brand Screen Printed Poster
Client:
Myers School of Art, Production II
Software:
Adobe Illustrator, InDesign
For this project we were instructed to re-brand an event or festival. For Burning Man's advertisement poster, I wanted to create a design that people would want to steal off the wall. This concept focuses more on the "fire" than the "man" symbolizing what we can achieve and create when we step outside of ourselves and become more in touch with our communities. This design file was made press ready for screen printing.